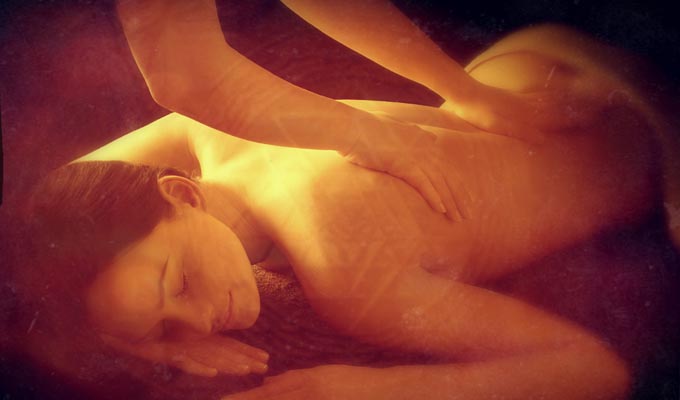 I have learned during my 20 years experience of practicing Holistic Massage that the real reason most people come for massage is actually to be held, to be taken care of and to simply experience the touch of another human being. Holistic Massage can and will have physical health benefits but the real work actually takes place on a much deeper level, through being held in unconditional love and care. These are the moments when we are actually safe enough to allow not just our physical knots to unravel and unwind, but our emotional and mental ones too. Whatever level your experience manifests, the sacred space and time provided during my session work will support, replenish and nurture you.
I am professionally trained in holistic massage and body therapy and am certified to an internationally recognized level. I use a wide combination of techniques and movements during a Holistic Massage session including petrissage, tapotement, vibration, lomi lomi, effleurage, holding, acupressure, meridian and lymphatic work and energy work, which will be individually tailored for each session.
My Holistic Massages include work on the front and back of the legs, gluteals, abdomen, upper chest and arms and often include some initial breath work and/or embodied awareness practices.
I have been practicing bodywork for a very long time and experience has shown me that it takes at least one hour before a client truly relaxes and begins to drop deeper into the body, opening to healing and this is why I have a minimum two hour policy.
Please visit my testimonials page to read what people are saying about my work!
SESSION FEE
• Full Body Holistic Massage (2 hr session) ~ $200
You can use the contact page to get in touch for further information or to arrange a session.
*Please be aware that I require a minimum of 48 hours notice for session cancellation, otherwise a 50% late cancellation fee will be applicable.
•Please refrain from wearing perfume or cologne when attending sessions.