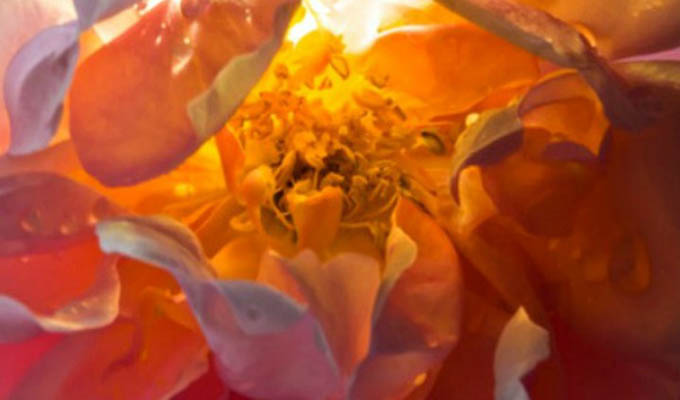 I am passionate about working with conscious sexuality and sensuality for women as a vehicle for awakening, healing and deepening understanding of the self, as this has been at the very heart of my own rich, varied and sometimes difficult Journey.
In my experience of teaching and sharing Tantra and Bodywork, I have found that women and men often hold very different relationships with the physical body and sexual energy. In order to support women in exploring their embodied sexual-emotional landscape through awareness practices, somatic experience, tantric presence and sensual-energetic expansion, I have created a more accessible container within which feminine sexuality and healing can be encountered.
Holistic Tantra Care Sessions are for all women, regardless of age, experience or sexual orientation and offer a combination of gentle, nurturing tantric bodywork, awakening practices, embodied meditation, breath and energy work tailored to the needs and boundaries of each woman based on consistent feedback and dialogue.
As embodiments of the Feminine, one of our greatest strengths and allies as women is our powerful capacity to feel and be blissful through the flow of universal orgasmic energy but often we are unsure as to how to awaken and open to this in a way that feels authentic, holistic and grounded in our bodies. Often, we struggle with socio-cultural patterning and concepts of sexuality, sensuality, beauty, intimacy, self-image, self-worth and desire, which can often incite feelings of guilt, shame, confusion, repression, doubt, contraction and pain in our sexual-emotional bodies. We can also experience blocks and body armouring as a result of confusing, unwanted or invasive physical/sexual/emotional encounters, unconscious lovemaking and over-penetration that causes us to contract from our bodies and our bliss.
The true power of sexual energy is vastly misunderstood in our modern culture. It's capacity and purpose extends way beyond our socio-cultural ideas of procreation and love making. Our Sacral Centre is our home and core place of belonging within our selves, our bodies, on the planet and is the centre point from which our deepest desire for Truth and Awakening arises. In many ways, it can be viewed as the centre point of the Universe ~ the portal through which we come into form and the doorway to dissolving the self back into the Source of Infinite Bliss.
SESSION FEE
• Initial session of Holistic Massage and consultation (2.5 hrs): $200
• Holistic Tantra Care Session (2 hrs): $180-@220 (dependent on income)
*Please be aware that I require a minimum of 48 hours notice for session cancellation, otherwise a 50% late cancellation fee will be applicable.
If you are interested in this service and would like to book your first session or have any questions/concerns, please contact me here and I will get back in touch as soon as I can.