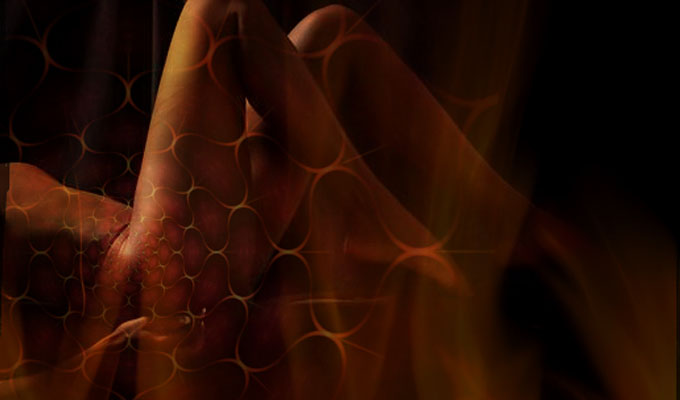 What is Tantra?
Most modern tantrikas will have their own interpretation of Tantra, according to the path they walk & their own personal journey. For me, Tantra is love. Tantra is connection, presence and conscious relating to ones self and to another. Tantra combines spirituality and sexuality as a platform to deepen your self understanding & empowerment and is a sacred path walked by many. Tantric temple arts hold the gateway to balancing and integrating our masculine and feminine essence, in order to feel whole, connected to our heart & infused with self love. Tantric practices & yoga holds a safe space to shine light upon the shame, guilt and repression that has been embedded in our society around sexuality ~ where the seat of all our personal power and creative gifts lie.
Who can benefit from a 1:1 Tantra Embodiment Session?
+ If you want to learn about kundalini life force (sexual) energy & how powerful it is in fueling your every day life & awakening your authentic self, your power & tapping into your creative gifts.
+ For men, learn how to:

Circulate sexual energy throughout your entire body.
Connect to your sensual body, free from external stimulus.
Connect with your current/future partner with presence.
Open to more intimacy in your current/future relationships, how to relate to women on a deeper level.
Create sacred space.
Understand the essence of Tantric Philosophy & how to integrate this into daily life.
Free yourself from guilt, shame or fears around your sexuality.
Understand, balance and explore your inner masculine/feminine energies.
Sessions can begin a journey to support male sexuality symptoms such as: erectile dysfunction, premature ejaculation, difficulty with orgasm, mastering orgasm without ejaculation.
+ For women, learn how to:
Drop into your feminine essence, to explore what may be blocking your ability to receive loving masculine energy; sexually and in life.
Connect to your sensual pleasure, to open to more pleasure and surrender in lovemaking and in life.
Open to intimacy.
Awaken your divine feminine power.
Sync up your menstrual cycles with the moon.
Learn breast & yoni massage, for self healing & pleasure. In order to understand how to connect to your own body, first & foremost.
Understand, balance and explore your inner masculine/feminine energies.
Awaken your heart; through opening the portal of receptivity – through healing the yoni & womb.
Sessions can begin the journey to support female symptoms such as: vaginismus, pain during sex, difficulty with orgasm, fear, guilt or shame around sexuality, irregular menstruation cycles, body image issues (eating disorders), hormonal imbalances.
+ For couples, who seek to:
Deepen their intimate connection; through exploring deeper levels of intimacy, and any barriers that may be blocking this.
Embark upon a journey to reignite the spark & create a whole new dimension to deepen in your relationship, through tantric relating & love-making.
Integrate Spirituality into their Sexuality; who know there is something 'more' than just the physical act of sex.
+ If you want to explore your own personal boundaries & become more empowered, sexually and in all areas in life.
+ Overcoming fear of intimacy, fear of abandonment/rejection in relationships.
+ If you desire to deepen your connection to your inner God & Goddess ~ explore your inner masculine & feminine energies & learn how to bring them into balance. So your relationships are based on wholeness and co-creation, not co-dependance.
+ If you have experienced sexual abuse or hold any shame, guilt or suppression around sexuality & wish to explore & heal any emotional wounding in a safe space.
+ You desire to awaken your creativity, and truly start birthing your passion.
Session options + what is involved in a session?
Session 1 – Tantric Foundations
In our first session we will connect & set the foundation of our journey together. It is important to set these foundations & determine your intentions for working with me and exploring this sacred path. In our first session, we will explore anything that is present for you; and evaluate where you are at and tailor the sessions accordingly.
The first session we will set a foundation of where we can begin exploring & tools that will support you on your personal journey. Along with talking therapy, a combination of experiential techniques will be explored including:
Foundation Tantric Practices: Awareness & awakening of Kundalini energy. An introduction to Pranayama (tantric & yoga breathing). Bhandas practices (energy locks in the body);  Dharana (concentration meditation) upon Yantra, Mantra or Mandala.
Sexual energy basics: learn the basics of energy & its powerful effects on your entire life. Learn how to tune into your own energy & how to circulate energy within your body. We explore where there may be blockages in the body; stopping life force (sexual) energy flowing through you. Unlock stagnant energy in order to feel lighter, freer & more present; in your own body.
Session 2 – Tantric immersion session
Cultivating sexual energy & spiritual energy: Depending on where you are at we build upon what we explore in the first session. This session we will further explore & open up the pathways for kundalini life force energy. We will explore this through activation of the chakras – via any of the following: body movement, sound, touch, meditation & breath work. So to clear out any blockages in the body & unlock any emotional blockages so energy can flow freely through the body.
Intimacy Rituals: We explore Sacred Intimacy, which is what we are truly yearning through our relationships. We will explore Tantric intimacy rituals such as Sensory Awakening Rituals, Soul Gazing & Conscious Relating & Self Expression. Such practices encourage deep levels of presence, awareness, and self honesty. Which are the gateways to unlocking deeper intimate connections with ourselves and others.
Goddess Puja: Foundation Tantric Ritual. A celebration of the divine feminine; shakti the manifestation principle of the absolute; embodied in a female body.
Session 3 & beyond. – Tantric embodiment sessions.
Tantric Massage: We explore the sacred temple arts through Tantric Massage. In order to unblock any stagnant sexual energy through releasing patterns in the emotional, physical & energetic body. This is done through a powerful practice of tantric & shamanic de-armouring and sacred tantric temple art practices such as sacred spot massage, lingam/yoni massage.
Sacred Union: Explore the polarity energies of masculine and feminine & bring them into balance within you. Learn how to cultivate sexual energy into spiritual energy. For men, to raise sexual energy from the base chakras to the heart & learn how to retain ejaculation in orgasm; to create more energy & vitality. For women, to learn how to truly drop into the feminine essence, to explore what may be blocking your ability to receive masculine energy; to allow you to fully drop into your heart.
Tantra Session investment options
Session 1 Tantric Foundation Session
Investment: $250 Duration: 1 – 1.5 hours. Available via Skype or in person.
Session 2 Tantric Immersion Session
Investment: $400  Duration: 1.5 – 2 hours. Available in person.
Session 3 + Tantric Embodiment Sessions
Investment: $500  Duration: 2 – 2.5 hours. Available in person.
1:1 Tantra Embodiment Boutique Retreat

Integrate all 3 sessions by immersing in a 2-day, 1-night Boutique Private Tantra Retreat in either Vancouver or Hawaii.
Investment: $1,600 (singles) $2,200 (couples).
Further details for the 1:1 Tantra Embodiment Retreats please view the retreat page by
– See more at:
What is next + Book a session.

Contact me directly to olivia.jade8@gmail.com for a complimentary 15 minute Skype or phone conversation to connect & explore your current situation and intentions and to determine if I am the right person for you to work with.
Common Questions.

Do I have to be in a relationship to have a session?
No, these sessions are available for both single men, and women wishing to explore the tantras. Although they are beneficial for couples, they are still highly effective for singles.
Can I book the Tantric Embodiment session before I have done Session 1 & 2?
No, it is recommended you see me for the Foundation & Immersion sessions before the embodiment session, so your mind body and soul is properly prepared for the more advanced sessions.
Will I have to get naked?
No, you do not have to do anything you do not feel comfortable with at any point during sessions. We explore personal boundaries, which is something many struggle with not only sexually, but in life. So you can feel more empowered within your self, and stand stronger in your truth; in all facets of life.
Do I need any previous experience with Tantra / Yoga / Meditation?
No. All levels of awareness are welcome. Simply the intention to deepen into yourself is enough.
What can I expect from the sessions?
I advise my clients not to come with expectations. But most common feedback is: a greater body awareness to support empowered decisions; a sense of calmness in life & deeper self acceptance; increased libido and connection to sexual & creative energy; a sense of energy flowing freely through the entire body; more confidence in life & in love making; and incredibly healing.
Current Location for 1:1 Tantra sessions: Vancouver BC Canada