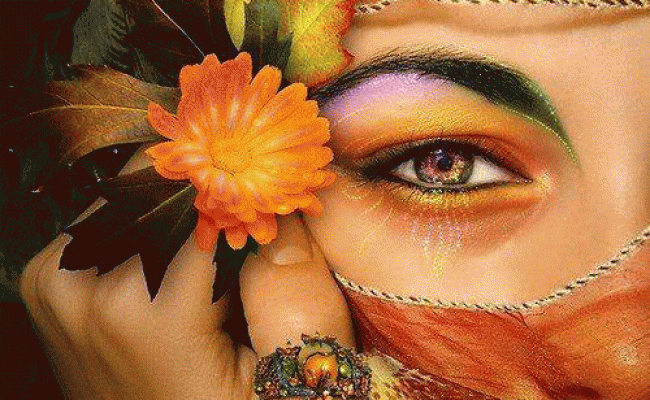 It's my absolute honour to inspire & motivate women to connect with their sexual power/life force from a place of empowerment. Feminine vitality holds a pivotal point of self love, self care & heart connection that equates to core personal power, juice & freedom in our relationships, our families, our homes & our careers.
I am a believer that we teach our lovers how we want to be treated, to create that level of reverence with the masculine, firstly we must begin with how we feel about ourselves. Each private session unfolds at a pace that totally honours you – no matter where you are at.
Some of the topics covered in our sessions may include:
* Releasing Our Body Armour of Shame, Guilt & Fear
* Knowing Your Personal Boundaries
* Intergrating Your Self Worth
* Returning to Innocence
* Transforming Numbness
* Increasing Your Sensitivity by Feeling More
* Claiming Our Pleasure
* Giving Permission For Our Desire
* Getting to Know Our Bodies
* Body Acceptance
* Emoting Healthily
* Practical Techniques in How To Access Personal Power Through Our Connection to Our Sexuality
* Self Pleasure – Opening a Whole New World
Tantric Temple Massage & Tuition ~ (1.5 to 4)
Truly a very special experience. Tantric Temple Massage engages every aspect of you – your mind, body, emotions, sexuality & spirituality.
Tantric Temple Massage could easily be described as a transformational doorway….. holding just the right keys to unlock the next level of your highest potential.
These sessions are for both men & women and offer you an opportunity to awaken new qualities of your awareness and solidify that, through hightened pleasure into your body.
Each Session Consists of Discussion, Meditation/Relaxation, Breath, Sound, Movement & Intimacy Exercises, Sacred Body Touch Massage, Yoni, Lingam, Breast or Prostate Massage if appropriate. Every session is tailor made to suit your individual needs.
You May Feel Any or All of the Following:
* Deeply Connected & Expansive States of Being
* New Insights to Most Areas of Your Life
* A Sense of "Peeling off the Layers"
* Profound "Aha" moments
* Intense Emotions & Emotional Release
* Memories & Past Life Recall
* Re-Claimation of Personal Power
* Heart Opening
* Full Body Orgasmic States of Being
* Multi-Orgasmic Waves
* Tingling, Shaking or Spasming Vibrations
* A Sense of Integration to Yourself & All That Is
* Limitless Bliss, Deep Inner Peace & Relaxation
For more information about what happens in my Tantric Massage Sessions please visit the About Private Sessions page and read my Session Guidelines page prior to booking.
Minimum Exchange:
$275 – 90 minutes
$360 – 2 hours
$450 – 3 hours
$550 – 4 hours
Talking Only Sessions
$200 – 90 minutes
Package:
$650 – 2 x 2 hour sessions when paid in full at your first session
Regular Sessions? Ask about My Regular Client Rewards Program for excellent savings
Embodiment Tantra Coaching Packages
A tantric massage is a wonderful one off experience, but if you want to work at a deeper level or slower pace, please let me know. Sometimes a series of sessions is necessary for you to create the changes you want.
3 x 2hr Coaching Sessions – $900
Tantra Yoga and Embodiment Practices
Communication and Emotional Expression
Energy Work and Bodywork
Breathwork, Sensual Meditations and Clearings
Homework
Dark Tantra
Shades of Dark Pleasure & Arousal Journey ~ (1.5 to 3 hours)
Sometimes we are like kids in a candy store & we don't know what all the flavours are! This is an exploratory session that traverses a broad range of different types of exquisite touch & applies a variety of sumptuous textures. We build our arousal through soft & light, gradually opening into more enlivening darker shades of the spectrum. It's amazing how a soft blow on the skin or a thwack of a smack can open us and take us to a whole new level of arousal.
Depending on how long you book your session for, we can add in delicious morsels of food to taste, mind altering sounds that reverberate throughout your body.
Minimum Exchange:
$375 – 90 minutes
$500 – 2 hours
$125 each hour thereafter
Bath Journey ~ 1/2 Hour Addition to Any Session
Slip into total relaxation with a 1 hour bath journey prior to your session. Allow all your tension to melt away and find your inner quiet with candle light, sensuous music, soothing scents, delicious juicy fruits & chocolate. Have every inch of your body honoured & bathed. Now you are ready for your massage….
Minimum Exchange:
1/2 hour – $100
Skype Sessions ~ (1 Hour Minimum)
Tune in from anywhere in the world!
Skype offers an amazing medium for transformation. It's amazing just how much can be achieved through sound, sight & energy.
Minimum Exchange: $180 Per Hour